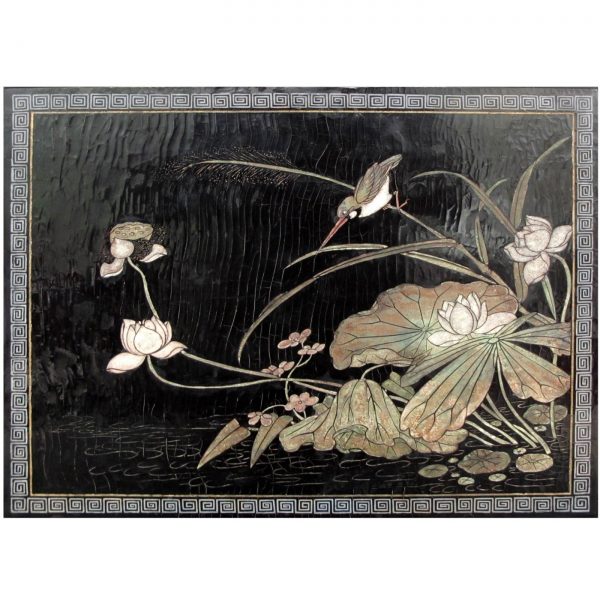 Hunting bird
This Coromandel lacquered panel depicts a kingfisher, standing on a reed and staring at the surface of the water waiting for its prey. This finely carved piece allow us to perceive the tension of the scene with its realism and its elegance.
Dimensions : 16,2 in. x 19,7 in.
China, 17th century.
1 in stock